Operations Management Society (OMS)
OMS is the student club for all students interested and majoring in OM. The club organizes a variety of events, such as industry talks, networking sessions, and company visits. It also helps to form and send out student teams representing SMU at the local leg of the international Fresh Connection case competition.
Check out their Facebook page at https://www.facebook.com/SMUOMS and be on the alert for mailers for their events.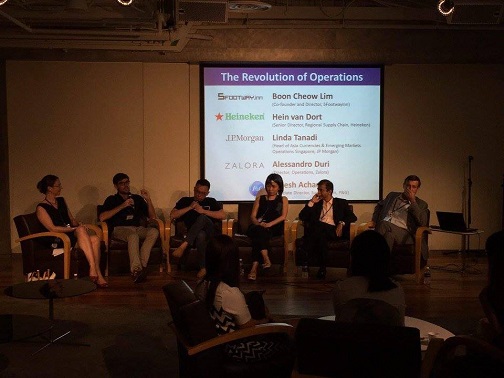 OM Night (4 March 2016)
OM Night brought together representatives from Heineken, P&G, JP Morgan, 5Footwayinn and Zalora for a panel discussion on how technology has revolutionized operations over the past few years, as well as future trends in technology and big data. The session was followed by networking time – with some free beer sponsored by Heineken!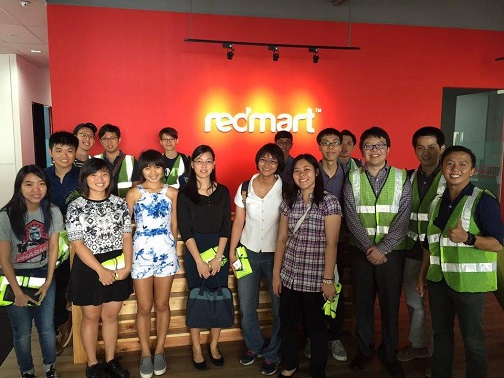 Warehouse visit to RedMart (22 January 2016)
A group of OM students and faculty headed down to the RedMart warehouse to learn more about its order fulfillment processes. A high-visibility event!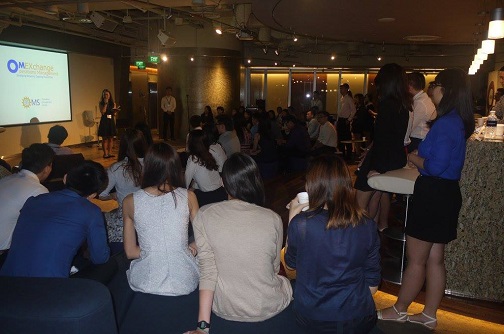 OMEX – OM Exchange (16 October 2015)
At the OMEX session, students had the opportunity to learn about the needs and contribution of operations management in many different industries, with presentations by OM professionals from Cisco, DHL, Infineon, OCBC and RedMart. After the presentations, the students had ample time to network with representatives from these companies over snacks and refreshments.
Last updated on 25 Apr 2016 .